Univerbal
Univerbal is a non-government organization of public utility that fights to stop the recruitment of child soldiers. Their aim? Raise awareness and organize reintegration programs for former child soldiers.  
Committed to this cause, MENDELEIEV designed and implemented a publicity campaign in France and the UK. The idea? Highlight the fact that thousands of children are participating in conflicts and can't go to school with a tagline to illustrate the concept  :"For thousands of children in the world, the only school they know, is war". How? Replace the teachers in the classroom with war leaders.   
TV ad
The film was broadcast on public TV channels in France and the UK with the support of actor and producer Mathieu Kassovitz.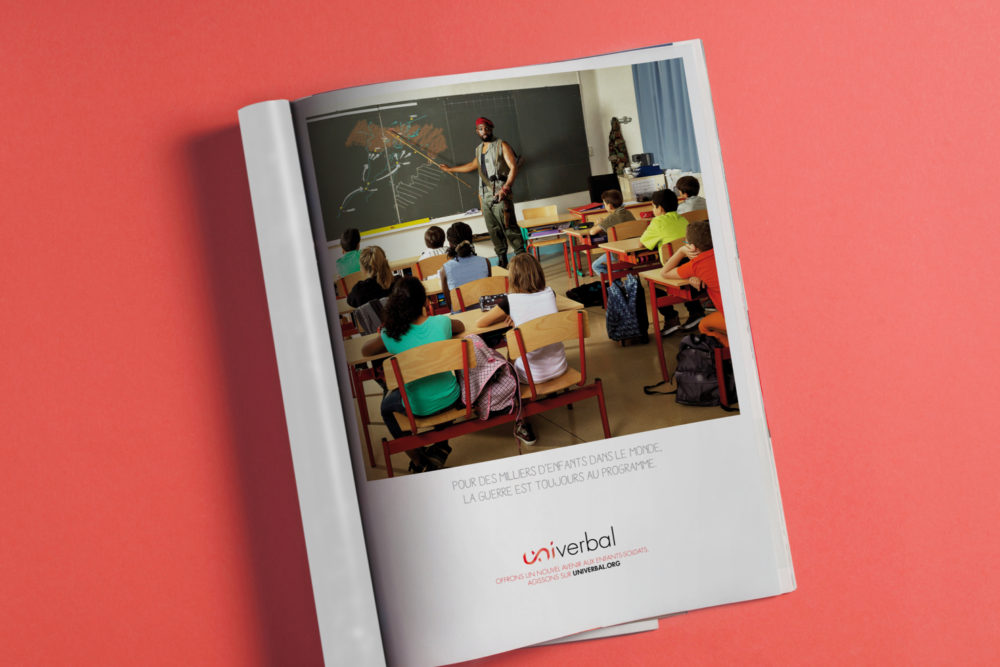 Press Campaign
A series of 3 visuals taken by Thomas Czarnecki highlighted the seriousness and absurdity of this situation across the globe.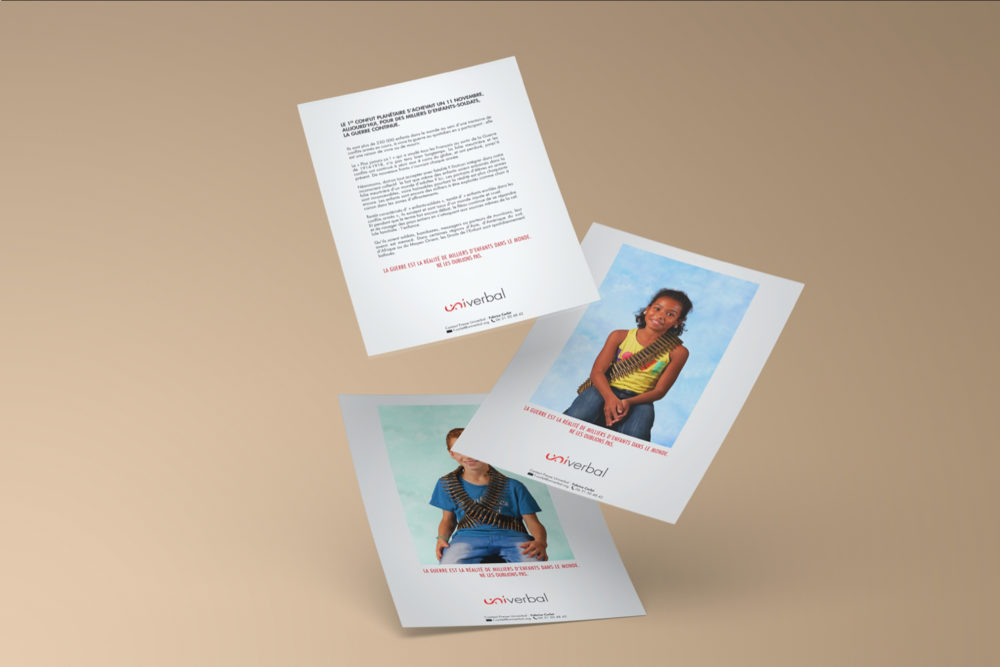 Media relations
The press kit was sent to national media on November 20, World Children's Day. The kit was accompanied by "classic" class photos …except that the children were all carrying weapons. By contrasting these two worlds, the images sought to jolt people into action.